Maria Verven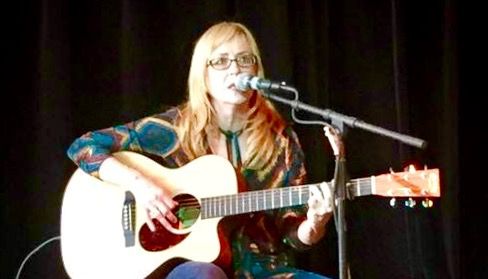 "

No more waiting for my life to begin. No more pining for what might have been... The youngest I'll be is how old I am now. There's no guarantees and no sacred cows."
— "It's Never Too Late," music & lyrics by Maria Verven
Maria Verven is a singer-songwriter and founder of the music publisher "Songnificant." Maria writes songs about current events, the mission and work of non-profits and other 'songnificant' topics.  
 
A baby boomer who learned guitar at age 58, Maria recorded her first CD in 2016, appropriately titled "It's Never Too Late." This CD includes 10 original songs and one cover song: Donovan's "Riki Tiki Tavi." Maria sings and plays rhythm guitar and is backed up by Dean Magraw on lead guitar and Michael Bissonnette on percussion. She continues to write and perform her original music at coffeehouses, private parties, etc. 

Her music can best be described by political folk music – an interesting blend of the "old:" Nanci Griffith, Joan Baez and Donovan, e.g., and the "new:" Aimee Mann, Shawn Colvin and First Aid Kit, e.g. 

"I believe the profound and political topics I sing about will resonate not just with other Boomers but people of all ages who need a voice and a rallying cry for their issues." 

Maria's first instrument was piano; she switched to harpsichord while a music major at Vassar College. For several years, she performed Renaissance music: singing and playing recorders at Shakespeare plays and the Minnesota Renaissance Festival, and hauling the English bentside spinet she built from a kit to perform at weddings and special events. 
Maria began what would be a long and successful career in P.R. and marketing in the marketing office of the world-famous St. Paul Chamber Orchestra (SPCO). She has been a V.P. at three companies, including Piper Jaffray and the worldwide P.R. agency Fleishman Hillard. She has served on the board of the Public Relations Society of America, Little Brothers-Friends of the Elderly and the Minneapolis Musical Theatre.

Maria is self-employed and runs VERVE Communications, Inc., which specializes in helping small businesses find and connect with their key audiences. She also volunteers with Big Brothers Big Sisters as a 'big sister' to a 12-year-old girl.